Guest Post: COMPLETELY SAFE WAYS TO USE HEAT STYLING TOOLS
7:00:00 AM
My name is Victoria Howell. I am an USA beginner writer. I was born on May 12, 1991 in Brooklyn, New York. I graduated from NYC University with a degree in Arts and Sciences. I have many hobbies, but one of the extremely interesting for me is writting. I began to write when I was a child. Firstly I wrote articles for our school newspaper. Further I tried to create short stories and publish all of them at our university newspaper. Nowadays I'm keen on writing articles for blogs. I love writing about haircuts, hair care or different recommendations on hair styling for both males and females. I hope my articles will probably be useful for you.
1. Use thermal protection
Completely safe heat styling starts with thermal protection, which, according to experts at
Prestige Beauty Salon
, is an absolute must. Thorough protection products shield your locks from heat damage and help to keep their beauty safe. You should always apply heat protection before you start styling with heat!
2. Keep your hair hydrated
Exposure to heat ruins natural moisture balance of your hair whether you want it or not. It's super important to restore this balance with the help of regular conditioning and hydrating masques. Moisturized hair means strong hair, which is able to resist heat and stay healthy.
Good tools definitely cost more than low-quality appliances, but their advantages outweigh everything else. High-quality tools last longer and are less likely to damage your precious locks. Experts at Prestige Beauty Salons recommend investing in professional tools for your own good!
4. Use your tools properly
There are simple rules, which will help you to use your tools successfully. It's important to clean your appliances from time to time so dirt doesn't get transferred to your hair! You should also keep your tool moving because excessive exposure to the heat of a single section can totally ruin it.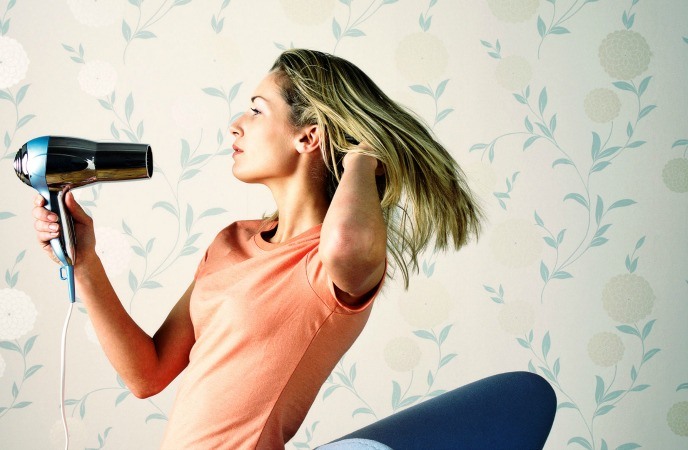 5. Minimize the frequency
It's extremely important to use heat styling tools as sparingly as possible. Excessively frequent usage of heated tools will definitely lead to damage even if you follow tips mentioned above. Fight a tempting desire to style with heat and appreciate the natural beauty of your hair!